I first started out my tarot project making my own interpretation of the rider waite deck, however The cut paper I was using became too time consuming and I was running out of material after the 7th card.
Animamundi is what started my interest in alchemy and the occult. I never got around to fully describing or analyzing occult used within the story, so this is my attempt to make sense of that. As well as make the connection between the historical figure and the fictional one, since some of them aren't that obvious to those unfamiliar with this area of study.
This oracle deck is based off of the Visual Novel Game, Animamundi: The Dark Alchemist, however, most of the symbolism is based around alchemy, sephiroth, chakra, and the seven deadly sins. I explain the meaning of the cards at the bottom of the post for those unfamiliar with this rather obscure game title. However, all the characters listed have a historical character corresponding to them, so if you're familiar with the major players of metaphysics/occult/new age you'll still be able to pull meaning.
40 Cards:
7 Alchemy Cards
16 Character Cards
7 Deadly Sins Cards
10 Sephiroth Cards
The Cards

Seven Alchemical Stages
Relates the seven step process of transmuting base metals to gold, to the transformation of Georik as an individual as well as his progress in actual alchemical endeavors, and how this change effects those around him. Each step relates to the traditional elemental and trinity correspondence.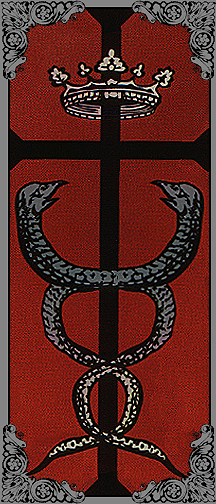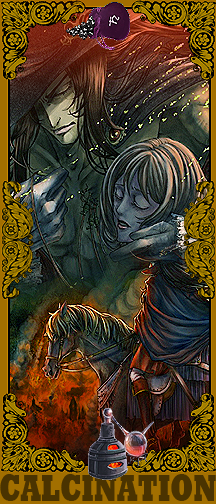 (
Read more...
Collapse
)
Plaguing My Brain: Orpheliac